LEMON CORIANDER SOUP
By:- Healthways Date: 01-Jul-2020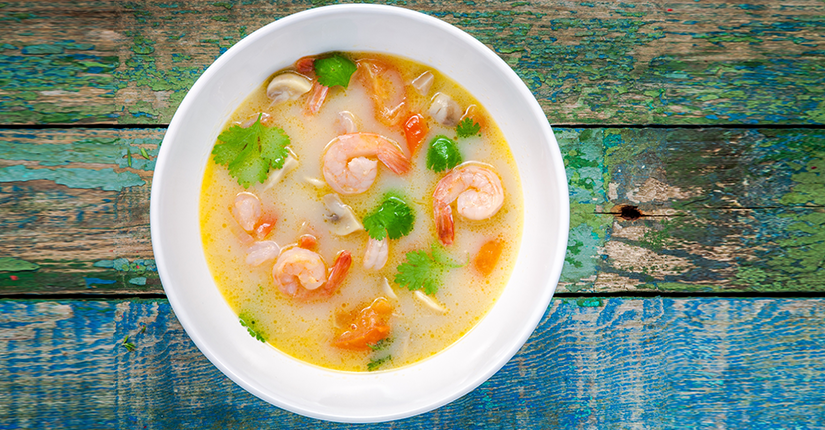 The refreshing combination of lemon and coriander along gives you a healthy soup that can brighten up your day, anytime! Lemon Coriander soup is full of Vitamin C and is low in calories. This light and nutritious soup will make you feel refreshed.
Nutritional Benefits:
Lemon is a rich source of Vitamin C that boosts your immunity, protects you from common infections, and fights free radicals. Lemon also promotes hydration and gives the necessary boost to your metabolism.
Coriander is a wonderful source of dietary fiber, manganese, iron and magnesium as well. It helps in lowering blood cholesterol levels and management of high blood sugar. Vitamin K found in coriander helps in fighting or preventing Alzheimer's disease.
Ingredients
2 teaspoon lemon juice
30 grams finely chopped coriander
2 teaspoon finely chopped garlic
2 tablespoon vegetable stock or water
½ teaspoon olive oil
Method
Heat oil in a deep-bottomed pan, add garlic and onion to it once hot.
Sauté for 1-2 minutes.
Add vegetable stock or water, and lemon juice.
Finally add coriander, while stirring continuously.
Add salt and pepper as per your liking. Serve hot!
Calories – 40 Kcal
Carbohydrates – 3.9 grams
Protein – 1.1 grams
Fat – 0.3 grams
Over to you
Looking for a soup recipe? This could be a perfect nutritious choice. Also, homemade lemon coriander soup is the perfect dish to make when you feel rundown or tired and need a rejuvenating break from a hectic day at work.