Milk Cake
By:- Healthways Date: 01-Nov-2019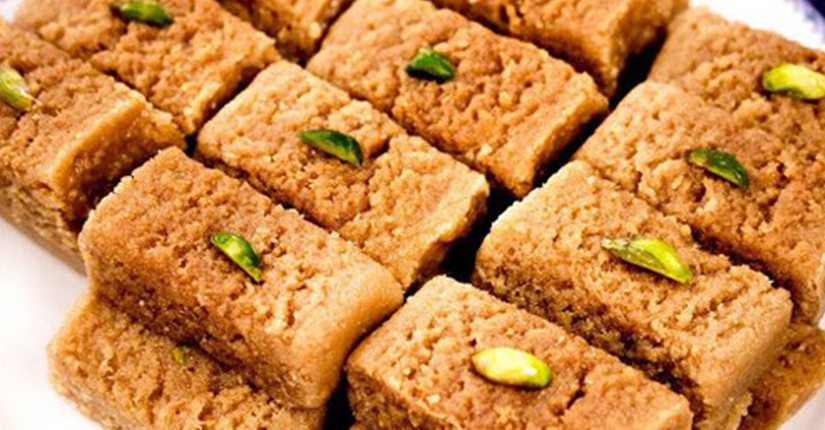 Milk cake is undeniably one of the most loved sweet delights, which can be prepared at home very easily in just 35-minutes by following these few simple steps
Ingredients
1-litre Healthways Cow Milk
1/4 teaspoon powdered green cardamom
2 tablespoon pistachios
3 teaspoon lemon juice
2 teaspoon butter
1/2 cup sugar
Method
Take a deep saucepan and bring the milk to a boil and simmer until it is reduced to two-third.
Then, add lemon juice and mix well.
Eventually, you will notice that the milk will curdle separating the water.
Drain out the excess water and transfer the chhena into a pan.
Heat over medium flame and add sugar. Stir well.
Add butter and stir properly ensuring that it does not stick to the pan.
When the mixture starts to thicken, add some cardamom powder & chopped pistachios.
Grease the tray and spread the mixture evenly and let it cool.
Cut it into desired shapes.
It's ready to be served!
So, the next time you have to make something for your loved ones, try this mouth-watering delicacy and enjoy!