Tropical papaya smoothie
By:- Healthways Date: 01-May-2020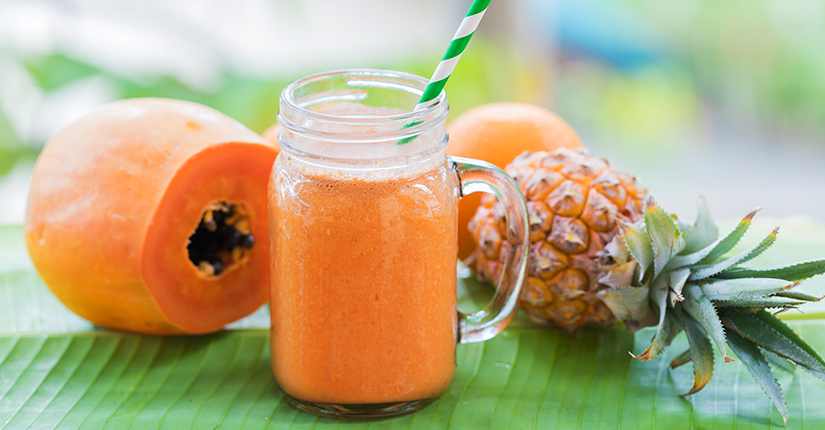 Papaya is a great fruit for healthy skin and helps in treating constipation. Add this papaya smoothie in your diet and get a refreshing skin in no time.
Nutritional Benefits
Curd: Curd acts as a great probiotic and is good for your digestive health. It helps in maintaining stronger bones and teeth. Curd is an excellent way to boost your immune system.
Papaya: Papaya is known to reduce high cholesterol levels. It is a rich source of Vitamin C, thus aids in boosting immunity. It is great for your eye health and is a natural laxative, thereby preventing indigestion and constipation.
Ingredients
1 cup low-fat plain curd
½ cup papaya chunks
1 teaspoon roasted flax seeds
Crushed ice
Water (if required)
Calories – 77 Kcal
Carbs – 7.3 grams
Protein – 3.2 grams
Fat – 3 grams
Method
Pour the yogurt in a blender and add pineapple, ice cubes and flaxseeds altogether.
Blend all ingredients until smooth.
Enjoy the thick and creamy smoothie.
Over to you
Enjoy this creamy and yummy smoothie in the morning every day and see the magic of it yourself.